Pots and pans are the most necessary items for cooking. However, they are always bulky and take up a lot of space. To avoid this, cooking professionals share some secrets and recommendations on how to organize pots and pans.
You may also like: 7 Best Pasta Pots with Strainer Reviews
1. One of the most popular and outstanding ways of storage is the transformation of pans and pots into an element of fashionable decor.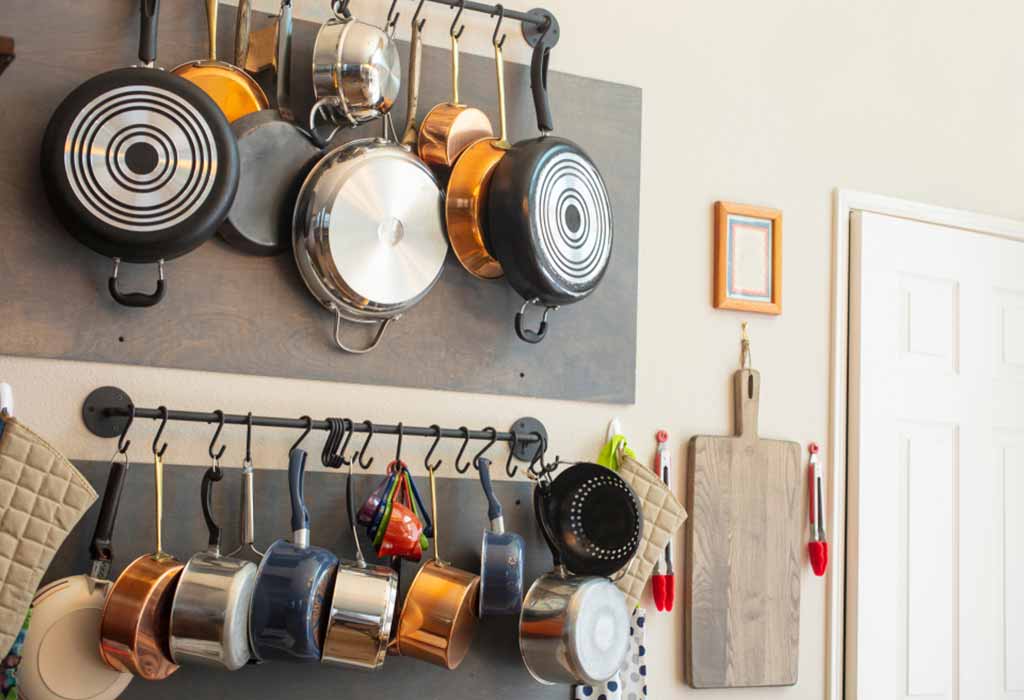 To do this, there are special frames (several beams fastened together) that are attached to the ceiling. You can attach ordinary metal hooks to these beams and hang kitchen utensils on them.
This method is convenient because some drawers in the kitchen will be free to store something else, as well as the fact that you will always see all your pots and pans – this will help with the choice of which cooking appliance to use today.
You may also like: 7 Best Electric Pasta Machines Reviews
2. The following recommendation is used by many restaurant kitchens since there are always a lot of utensils that interfere with the cooking process if these pans and pots are somewhere on the visible surface.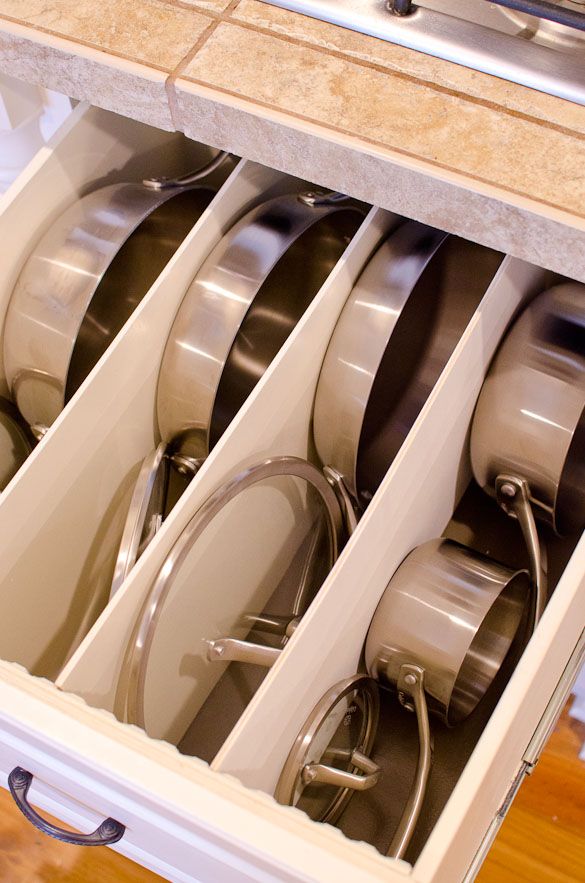 Chefs advise to release one drawer for storing all the frying pans and pots and attach horizontal holders inside the drawer: in appearance, it resembles shelves in a drawer. You can put the necessary utensils on them.
You can also check this: 7 Best Tomato Strainers Reviews
3. Another recommendation is used by both housewives and famous chefs. Nothing easier to come up with:
Arrange the pots in front of you according to size
Put the biggest one down
Next, in ascending order of size, put everything else in the previous pan
You can do the same with frying pans
The lids can be placed inside the pots, and the remaining ones can be put in a frying pan because the lids do not take up very much space
Important reminder: do not forget to check what materials your kitchen utensils are made of, because some materials may scratch when rubbing against each other.
You may also like: 7 Best Range Hoods Reviews
4. The last recommendation is also quite simple: if you have a specially designated drawer for pots and pans, then simply install dividers in the form of small partitions and stack the utensils like this: pan + lid.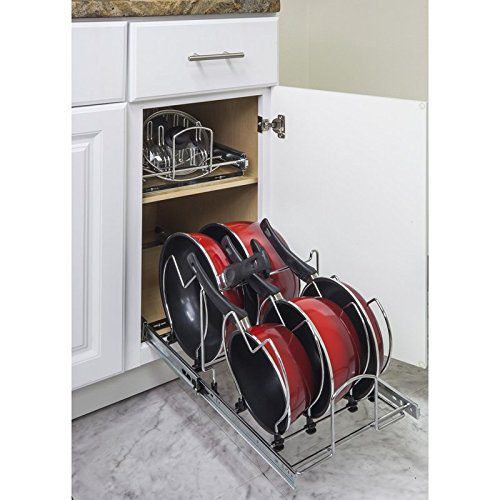 This recommendation is useful for those who have pots and pans made of different materials, in which case they may be scratched from each other. Separators will help to avoid this.