Are you a potato chip lover? Do you usually have tons of those bags at your house that you don't know how to organize properly, so it is always easy to reach them and pick up one? Then you should read our guide down below on how to organize potato chip bags.
You may also like: 7 Best Potato Chip Slicer Reviews
A tip how to store the chip bags that you've already opened: roll up the edges and clip them. This way you'll make sure they won't fall out and won't fade the taste.
Baskets
And in order to store all your potato bag chips we recommend buying two or three baskets (depending on how many bags you usually store), placing them somewhere in your kitchen shells, and just putting all your chip bags in there.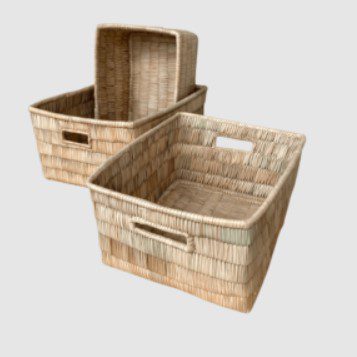 How you sort them later is up to you – you can sort them by flavor, color, shape, size, and so on. The best way is to sort them by flavor.
Special storage
Another possible way to organize your potato chip bags is to organize a place in your kitchen or a house where you are going to store the snacks. There you can also organize a separate shell for the potato chips.
There are no any strict rules about the temperature or humidity level where you store your potato chip bags – unless they are opened. But as we said earlier, you just clip the opened bags so the air won't get in.
You may also like: 7 Best Crushed Ice Makers Reviews
Glass jars
Another curious way to store your potato chips might be the glass jars. This is not the most practical and time-saving way to store those, but this looks way more aesthetical than other methods. Just buy a couple of medium-sized jars and put your potato chips there (but watch out for mixing the flavors!).
Plastic containers
Another option is just to buy plastic containers and store all your chip bags in here. This method is convenient for the fact that you can place those basically everywhere, and it's a space-saving decision.
Snack station
You might have probably never heard of it, but you can buy a snack station which is basically a hanging ouch with pockets for snacks. All you need is to put your chip bags there. You can hang it somewhere in the kitchen or in the TV room.
You may also like: 7 Best Vegetable Brushes Reviews
Handy hooks
Similar to the previous one, you can buy handy hooks that can be stuck on the wall and then hand the potato chip bags to them. However, this method can be unsuitable for bags that don't have holes.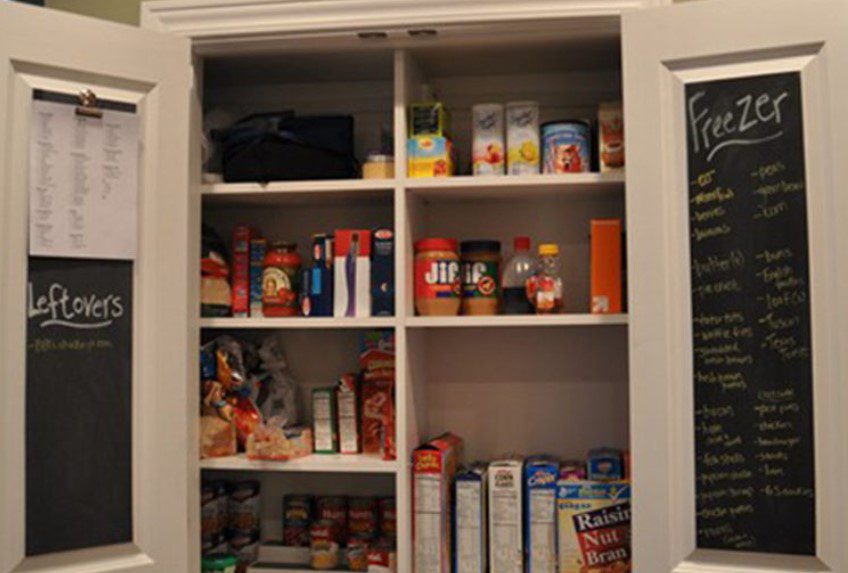 Chic chalkboard
There is a certain type of kitchen closet that has a chalkboard on them. Therefore, you can store your potato chips in that closet and even write their types of them on the board!
You may also like: 7 Best Egg Topper Reviews
Wooden spice boxes
Those look extremely aesthetical and instead of keeping your bags with spices there, you can put the bags with the potato chips.